www.indo-industry.com
Written on Modified on
Mouser Now Stocking EliteSiC Silicon Carbide Solutions from onsemi
EliteSiC provides dependable, high-efficiency devices for energy infrastructure and industrial drives.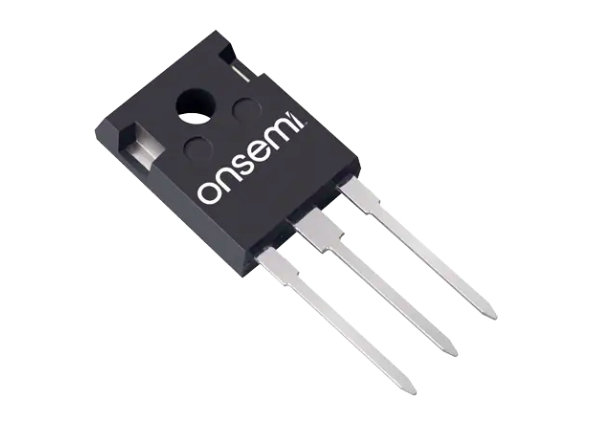 Renewable energy and high-power industrial applications require a high breakdown voltage (BV), as provided by the 1700 V
NTH4L028N170M1
EliteSiC MOSFET. The NTH4L028N170M1 offers a maximum gate-to-source voltage (VGS) range of -15 V to +25 V, making it suitable for fast switching applications where gate voltages are increasing to -10 V, delivering improved system reliability. The 1700 V EliteSiC MOSFET achieves a market-leading gate charge (Qg) of 200 nC at a test condition of 1200 V at 40 Amps. This low Qg enables the device to achieve high efficiency in fast switching, high-power renewable
energy
applications.
With a BV rating of 1700 V, the
NDSH25170A and NDSH10170A
EliteSiC Schottky diodes provide an improved margin between the maximum reverse voltage (VRRM) and the peak repetitive reverse voltage of the diode. These devices also allow designers to achieve stable high-voltage operation at elevated temperatures while offering high efficiency enabled by SiC.
Whether it's an EV charging station, a power grid utilizing renewable energy or high-voltage/high-current industrial
drive
applications, the onsemi
EliteSiC
solutions deliver best-in-class efficiency with reduced power losses.
Mouser, the industry's leading New Product Introduction (NPI) distributor with the widest selection of semiconductors and electronic components™, launched more than 122,000 new parts in the last two years. To learn more about the onsemi EliteSiC devices, visit
https://www.mouser.com/new/onsemi/onsemi-wide-band-sic/
.
To learn more about the NTH4L028N170M1 1700 V EliteSiC MOSFET, visit
https://www.mouser.com/new/onsemi/onsemi-nth4l028n170m1-mosfet/
.
To learn more about the NDSH25170A and NDSH10170A 1700 V EliteSiC Schottky diodes, visit
https://www.mouser.com/new/onsemi/on-semi-1700v-diodes/
.
www.mouser.com