www.indo-industry.com
Written on Modified on
Advantech Introduces the CC-Link IE TSN Class A & B Certified EKI-8510G Switch
Advantech has been proactively taking part in the CC-Link Partner Association's initiatives, promoting CC-Link IE TSN applications to various industries.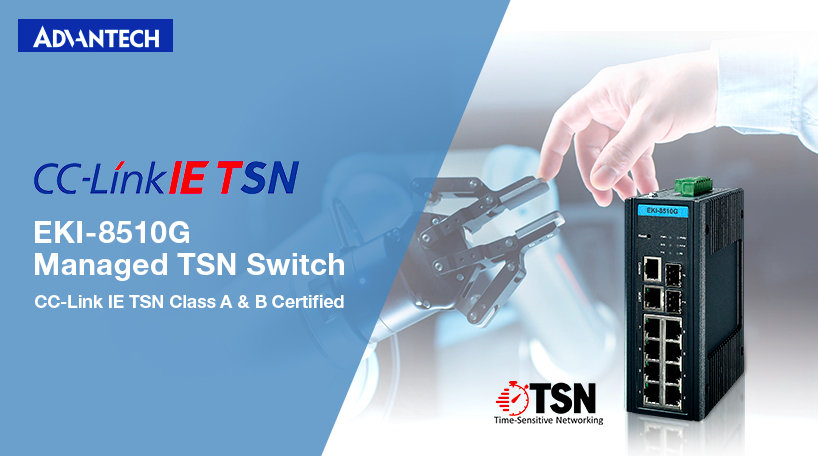 EKI-8510G obtained CC-Link IE TSN Class A & B certifications, enabling a wide variety of applications in industrial environments. TSN is the industrial communication technology that realizes the integration of information technology (IT) and operation technology (OT), bringing the benefits of time synchronization, high bandwidth, and reduced transmission latency.

The EKI-8510G is the next generation of industrial Ethernet switch which supports real-time communication through TSN technology, providing determinism over Ethernet-based networks to guarantee data delivery for critical time-sensitive applications. Designed with industrial use cases in mind, EKI-8510G supports full layer 2 managed functionality and complies with EN 50121-4 transportation regulations for approval for railway track use. Equipped with 8 Gigabit ports and 2 Gigabit SFP ports, EKI-8510G offers high-speed transmission and an SFP socket for easy and flexible fiber connectivity.

Collaborating with CLPA, Advantech has participated in the Automation Taipei exhibition for the last three years, from 2020 to 2022, demonstrating Advantech's development and commitment to continued success in the field of TSN technology. The TSN technology framework is empowered by the development of interoperability and stability, enabling industrial operators to enhance industrial communication automation, timing accuracy, and furthermore, realizing the blueprint of the Industrial Internet of Things (IIoT).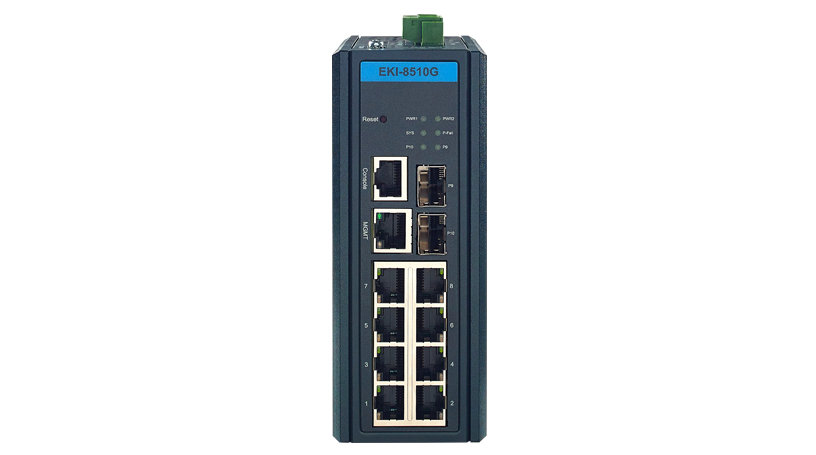 EKI-8510G Key Features:

CC-Link IE TSN Class A & B Certified
IEEE 802.1AS Time Synchronization
IEEE 802.1Qbu Frame Preemption
IEEE 802.1Qbv Time Aware Shaper
IEEE 802.1CB Seamless Redundancy