www.indo-industry.com
Written on Modified on
In addition to excellent quality and reliability, drive solutions from NORD DRIVESYSTEMS also feature a great depth of production.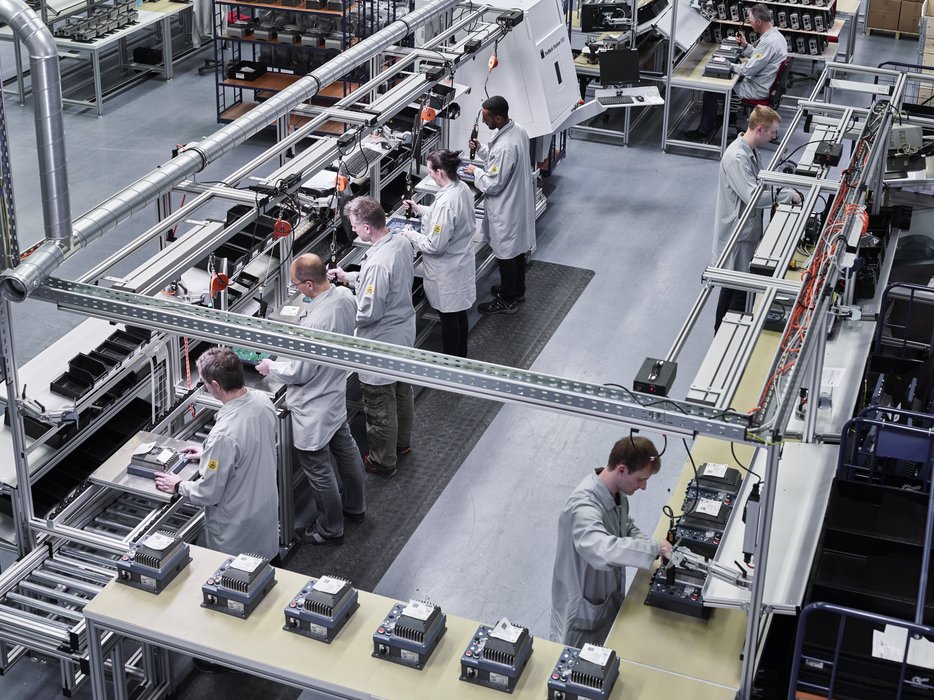 NORD_Aurich.jpg:
30 years of competence NORD DRIVESYSTEMS has produced electronic drive technology in Aurich, Lower Saxony, since the beginning of the 1980s
The drive specialist produces all quality-relevant components in its own facilities. At the beginning of the 1980s, NORD started to produce electronic drive technology in Aurich, Lower Saxony. Over the years, the range of inverters, motor starters and electronics was continually expanded and now includes electronic drive technology up to 160 kW. The production location has also been continually extended. NORD Electronic DRIVESYSTEMS GmbH now employs 130 people and produces more than 100,000 units per year in an area of 5,000 m2.
Capacity extension for series production of NORDAC LINK
Whether for series production devices, individually configurable products or one-offs, – the modern, automated and flexible production structure in Aurich enables orders of any size to be produced. A batch size of 1 is also achievable without further set-up. The demand for individual adaptations is increasing and the present high proportion of customised devices is continually growing. In 2017, a further increase resulted from the successful introduction of the NORDAC LINK field distributor. The drive controller for flexible, decentralised installation is freely configurable according to the particular requirements and application and provides considerably more options for customisation than the previous products. For the production of this series, a new assembly line was commissioned last year and the production area was extended by 400 m2 and the warehouse area was extended by 1,000 m2.
Quick and efficient
NORD not only uses the latest technologies for its products; the production technology is also state-of-the-art. The objective: maximum speed and efficiency, a lean logistics chain and largely paperless production. The entire production process is controlled via a central order. On receipt, each package is given a 2D code and can therefore be continuously traced until it is used. The automated small parts warehouse (AKL) with 2,000 six-fold segmented containers is centrally integrated into the production process and is used not only to store components, but also for semi-finished products. After the SMD department, the assembled modules are returned to the AKL, from where they are removed for further THT processing. This implements an automatic FIFO procedure (First In – First Out) within the production process. As almost all products are produced directly according to customers' orders, only a short production lead time and storage buffer are required. An extensive and stringent quality control process guarantees the high quality and reliability of NORD products.
NORD is continually working to make its processes more efficient. Since one year ago, an autonomous driverless transport system (FTS) has been used for transport from the incoming goods department to the AKL. The target for 2018 is also to increase the level of automation for THT (Through Hole Technology) production to the level of the SMD section. Furthermore, NORD plans to further digitalise the order process, so that customers can fully configure their devices themselves.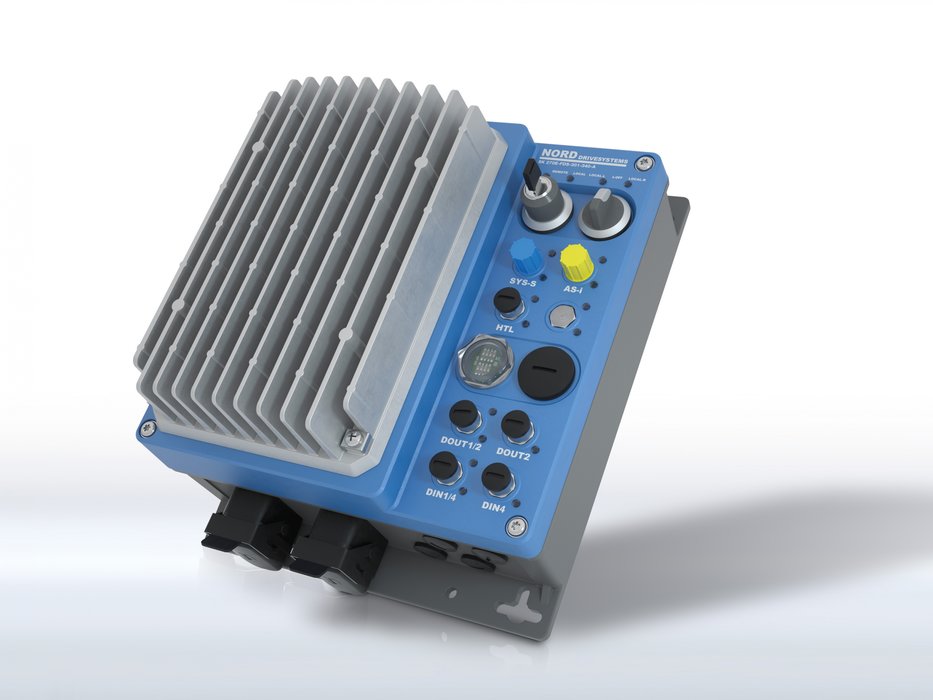 NORD_Nordac_Link.jpg: The new NORDAC LINK field distributor is produced directly on order by the customer. Last year, the Aurich production facility was once again extended for the start of series production